Oficina En

Port Hueneme



Channel Islands Family
Dental
Experiencia y Calidad en Tratamientos Dentales
---
Con muchos dentistas en Port Hueneme, Oxnard, Ventura, Santa Paula y Newbury Park, es posible que estés pagando más por una calidad dental inaceptable. Por eso, te ofrecemos tratamientos dentales de la más alta calidad sin tengas que pagar demasiado de tu bolsillo.
llama ahora 805-985-6966
nuestra oficina
Oficina En

Port Hueneme



Channel Islands Family
Dental
Experiencia y Calidad en Tratamientos Dentales
---
Con muchos dentistas en Port Hueneme, es posible que estés pagando más por una calidad dental inaceptable. Por eso, te ofrecemos tratamientos dentales de la más alta calidad sin que tengas que pagar demasiado de tu bolsillo.
llama ahora 805-985-6966
nuestra oficina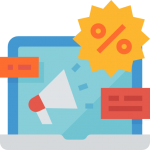 Increíbles Promociones
No tienes que pagar el precio completo. Tenemos grandes promociones para ayudarte. Incluso si tienes seguro. Las consultas son gratis.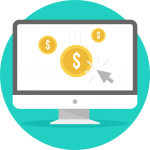 Planes de pago accesibles
¿Sin seguro? ¡No hay problema! Tenemos planes de pago asequibles para ayudarlo con cualquier trabajo dental. Planes de pago tan bajos como $ 99 / mes. No se requiere pago inicial.*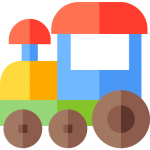 Entorno amigable para tus niños
Todos nuestros especialistas en odontología y ortodoncia están capacitados para trabajar específicamente con niños, nos tomamos el tiempo para explicarles claramente en un lenguaje amigable y sencillo cómo se llevarán a cabo los tratamientos.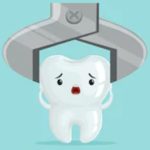 Extracciones Dentales
En el caso de que un diente esté muy dañado y no pueda repararse con los métodos tradicionales, es posible que su hijo necesite que le extraigan o extraigan el diente. Las razones más comunes son la caries dental, la enfermedad periodontal, el trauma dental y las necesidades de ortodoncia.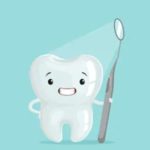 EXÁMENES DE SALUD BUCAL
Recomendamos exámenes de salud bucal dos veces al año, preferiblemente durante la limpieza dental semestral de tu hijo. Nuestro personal capacitado le mostrará a tu hijo cómo cepillarse los dientes y usar hilo dental correctamente y hablará sobre la nutrición adecuada.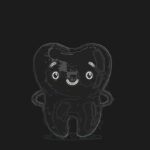 rayos-x
dentales
Lo usamos para examinar los dientes en erupción, diagnosticar enfermedades óseas, evaluar los resultados de una lesión o planificar un tratamiento de ortodoncia. Las radiografías permiten a los dentistas diagnosticar y tratar afecciones que no se pueden detectar durante un examen clínico.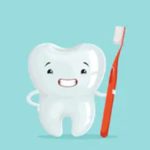 LIMPIEZA DENTAL
Le mostraremos a su hijo cómo usar hilo dental, cepillarse los dientes y desarrollar un excelente régimen de atención médica que puede llevar a cabo hasta la edad adulta. También hacemos que las limpiezas programadas regularmente sean un momento de descubrimiento, ya que nuestro equipo identifica y habla sobre cada instrumento que utilizan.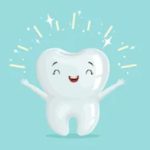 SELLADORES DENTALES
Los selladores protegen las superficies ranuradas y picadas de los dientes de las bacterias y un ambiente ácido. Son especialmente eficaces en las superficies de masticación de los dientes posteriores, donde se encuentran la mayoría de las caries en los niños.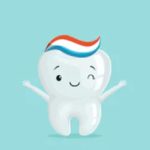 TRATAMIENTOS CON FLORURO
El uso de pequeñas cantidades de fluoruro de manera rutinaria puede ayudar a prevenir la caries dental.
El flúor se puede encontrar como ingrediente activo en muchos productos dentales como pasta de dientes, enjuagues bucales y tratamientos de barniz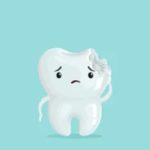 rellenos dentales
Los composites son una restauración dental que está hecha de una sustancia no tóxica. Proporcionan buena durabilidad y resistencia a las fracturas en empastes de tamaño pequeño a mediano. Son una buena opción para los pacientes que prefieren que sus empastes luzcan más naturales.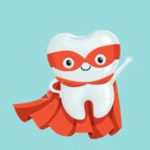 cuidados de emergencia
La vida está llena de sorpresas, incluidas las emergencias dentales. Si su hijo tiene un diente astillado o roto, lengua, labio o mejilla cortada / mordida, o dolor de muelas, ¡no se asuste! – Estamos aquí para ayudar.
Protectores Bucales Atléticos y Boquilla De Rendimiento
Se Ofrecen Opciones Básicas De Sedación Para El Paciente Temeroso
Tratamientos Para Controlar El Bruxismo
Opciones De Bandeja Para Blanqueo Personalizadas
Dentaduras Postizas y Parciales
Servicios Dentales Generales Para Adultos
Servicios Dentales Generales Para Niños
🗸

 

Servicios

 Financieros

🗸

 

Opciones De Financiamiento al 0%

🗸

 

Plazos De financiamiento Hasta 64 Meses

🗸

 

Procesamos Reclamos De Seguros Para Su Conveniencia
🗸

 

Procesamos Reclamos De Seguros Para Su Conveniencia
Me encanto el servicio muy buenos los asistentes y el Doctor muy atento y profesional 😉lo recomiendo al 100
Everybody is friendly and nice and they do a good job and Are gentle😃
Theyre always really kind and helpful whenever I have questions. I used to hate going to the dentist before I came to this place 😁
My Wife was first to get referred to CI Family Dental, and had a great experience. I was complaining about soreness around my lower Molars, so my Wife was super thrilled to refer me to CI Family Dental. She got like $25 gift card for that!My quick story is, I hadn't been to a Dentist in 6 yrs, because I hate Dentist visits, and brush my teeth often. This aching in my molars required me to go to the dentist though. After My exam and cleaning, I was overall very happy with my experience, and look forward to my next visit.
Mr. Gustavo is a very good dentist to go to and have your teeth worked on. He were quick and very informative.The workers are very helpful and very friendly. Coming to the Santa Paula office is very convenient. Thank you🙂
Basic dental care in a clean office. They aren't rude and wait time is usually a bit long. But while I'm waiting around and might at well get a gift card for it 😋
This place is awesome, Elisa and the entire staff are great. The dentist is super awesome I felt almost no pain, they made me feel so relaxed I almost fell asleep. I totally recommend them. 😄 Oh and I would still give them the same review gift card or not.
Ian Melgarejo
19:02 18 Dec 21
Friendly and fast service, plus side they are bilingual for all patients' needs.
Michelle Maldonado
00:07 27 Oct 21
Quick and very nice
Gregory Torres
21:29 21 Sep 21
This place is so good for my child and she loves this place ! We definitely recommend it.
Diana Acuna-Ramos
19:19 12 Aug 21
Coming to Channel Island Family Dental has been such a positive experience. I used to dread going to the dentist, but not anymore. The Dentist and staff are very professional, they don't hurry to answer any question or concerns we might have. I definitely recommend going there.
Alexander Medina
19:11 07 Jul 21
The staff is very nice and compassionate the place is nice and clean and they act very professional highly recommended
Colton Golab
22:16 18 Jun 21
Very friendly staff. Got me in right on time for my appointment, didn't wait long to see the actual dentist. Team was all knowledgeable and provided me with information that has been helpful for my overall mouth health.
PJ Thomas
17:46 16 Jun 21
Always fast and friendly service, CI Family Dental rules!
Lorraine Garcia
00:18 12 Jun 21
I've been so happy with their communication in the front office. They always get back to me quickly with a appointment. I'm very satisfied with thier dental services I highly recommend them.
Victoria Brooks
22:36 26 May 21
Excellent staff & very kind
Angie Solache
23:10 21 May 21
nice people
Lori Jackson
23:14 23 Apr 21
WOW, excellent customer service, started with my phone call asking for a same day new patient appointment, & continued through to the check in staff, assistants, & dentist! We are still in this pandemic, so I don't like to be outside very long, I filled in all my intake forms online at home, and when I checked in at office they let me stay in my car, & texted me forms that I had to initial. Then called me when it was my time. If you get a chance, switch your dental needs to here. You won't regret it!
jacob s
16:37 13 Apr 21
The staff is very nice and compassionate! The appointment process is quick and easy. Staff follows up with you to ensure you're able to make it to your appointment. Nothing but positive words for this office!
Britain Hart
02:33 07 Mar 21
I went into this office under recommendation and they couldn't of been better of a recommendation!! Dr. was very patient with me and gave me quality time to really weigh pros and cons of my dental plan for a very sensitive situation. I was very stressed and worried; but leaving the office I felt confident and secure in our decision with my teeth moving forward. I am a professional athlete and Dr. Gustavo really put himself in my shoes on how urgent the matter was. If I could choose one dentist in world; it would be him! The rest of the staff was friendly and thorough... with a beautiful clean office.
Alfred Gonzalez
03:47 02 Mar 21
Steven Kirk
19:15 25 Feb 21
Dr Nima was fantastic, I highly recommend him. The Hygentis Carol is amazing, the best I ever had!
Tom Gomez
19:53 23 Feb 21
The staff was awesome! Denise was great and answered all my questions and has great customer service. Dr. Aida was super cool! No pain.Definitely recommend this group!
America Esquivel
20:45 19 Feb 21
Amazing service ! SUPER friendly ‼️
jaycobdagreat :
17:23 18 Feb 21
the nurse was super nice
Edwin Ruiz
23:14 17 Feb 21
Excellent hospitality, thanks to Gio & the doctor Carol. Definitely a good place to make your appointments at.
Monse Avila
20:00 17 Feb 21
Amber Padilla
01:13 17 Feb 21
Giovanna is AMAZING!!!!! I LOVE HER !!!💕
Diana Vega
19:16 11 Feb 21
This business is full of amazing and kind people who do an outstanding job at making your experience at the dentist the best it can be. I personally don't like dentist but coming here really changed my mind and just to mention a few amazing people are Govana Ward and carolina made my time here amazing definitely recommend
Esme S . Valadez
23:22 09 Feb 21
blinditachil7
23:22 09 Feb 21
Been coming for years and they have great service.
Ylda Quintana
22:43 09 Feb 21
Marta Hernandez
18:10 09 Feb 21
Impressed with how clean the entire place is!! Staff is super nice as well!!!
Lorena gonzalez
22:00 04 Feb 21
Me encanto el servicio muy buenos los asistentes y el Doctor muy atento y profesional 😉lo recomiendo al 100
Miriam Lagunas
21:36 04 Feb 21
Great customer service!
Mega Check Cashing
19:34 26 Jan 21
EXCELLENT SERVICE. EXCELLENT PEOPLE, they take care of me like if I knew them for 10 years+The ladies are super helpful and make you feel at home while the dentist is super caring and takes the stress off your ease! Definitely my new dentist from now on 5/5 stars ⭐️!
Lorena Rodriguez
18:54 21 Jan 21
Nice office Jovana was very sweet and helpful
Adriana Moreno
23:01 11 Jan 21
Fast service the dentist is very nice and explained everything in detail. Giovanna the dental assistant is very sweet and caring.
Christopher Sandoval
23:08 07 Jan 21
The two girls in front were excellent too and Yuni was excellent. The Dr. Was excellent too. I would refer the office to a friend and family I give them five stars.
Sarah Reyna
18:23 07 Jan 21
Finally found a dentist I like and trust! They are very thorough here, the OD explained everything he needed to do and why, answered all my questions, addressed and fixed all my concerns, did a deep cleaning and even took care of my smallest concerns like a strange chip in my tooth and they take medi-cal!COVID UPDATE: Carol did my cleaning today and she was extremely thorough, sweet and communicated to me all of the issues she found, what was good, what wasn't good and what I could work more on and the specific tools I needed. Appreciated her transparency and the dentist office has made changes to protect and keep everyone safe. For cleanings in particular they stopped using the machine that blows all the air around and opt for hand cleaning instead which I feel is more precise. Carol then explained if she needed the bigger tools she would use them but prefers to air on the side of caution and prefers hand cleaning anywayAll staff is always very nice and cool as well!
Natalia Vasquez
20:29 23 Dec 20
The doctor Boostani was great made me feel comfortable and the nurse Giovenna was also nice
Monica Hernandez
22:39 22 Dec 20
Same day appt., x-rays/teeth cleaning done, super friendly staff, Giovanna was my dental assistant and made me feel very comfortable!
Catherine Thomas
00:20 15 Dec 20
This is not in the best location, but the kindness of the staff and dentist really do make up for that. I have been going here for almost 2 years. They are very open to working with your schedule. They are also great at getting you in very quickly.
Eric Kreis
23:21 14 Dec 20
I was hesitant to change dentists after my previous dentist sold their practice. I'm glad I decided to give Channel Islands Family Dental a try. I was more than pleased. Their family-oriented practice, with a friendly, helpful office staff and very qualified dentist far exceeded my expectations.
Katrina Lyman
20:29 04 Dec 20
Channel Islands Dentistry has great staff. Very attentive and prompt (especially Giovanna) I would definitely recommend them to anyone.
Vanessa Acosta
23:46 23 Nov 20
Lovely staff and enjoyed my visit!
Robert Zermeno
00:29 21 Nov 20
Giovanna was the best with doing the x-rays. Two thumbs up 👍🏽
Emillie Cuevas
18:42 19 Nov 20
Great customer service. The staff was very friendly.
Jordan Elnicki
19:01 16 Nov 20
Theyre always really kind and helpful whenever I have questions. I used to hate going to the dentist before I came to this place 😁
Amanda S
20:34 13 Nov 20
Great experience with this dentist!
Kimberly Avila
19:18 12 Nov 20
First time coming here after a referral from my sister. Staff was very sweet, prompt, and the dental assistants are hilarious! Giovanna is the best! 🙂
Valeria Nunez
18:01 12 Nov 20
I had a killer toothache and was referred by a friend. They were able to get me in on an emergency appointment the same day and were very accommodating when I explained my previous experiences with dentists. Hoping to make this my new regular care office. So far, nothing but a good experience
olga figueroa
17:49 12 Nov 20
Great customer service with front receptionist always making you feel welcome! Very friendly same goes for the back all the back staff is so funny and welcoming makes me feel reall comfortable
Aaron Avalos
17:43 12 Nov 20
Great office!
Liliana Lemus
00:34 12 Nov 20
i like this place ,, they attend you quick as posible . they are super sweet and so nice . If you have a kid that isn't a fan of a dentist I recommend you come here . they are so nice
Brad Ashe
23:52 11 Nov 20
Always a friendly and efficient experience!
Vero Lemus
19:47 11 Nov 20
Elelente servicio ☺️☺️
Jacqueline Zamora
02:08 07 Nov 20
Great staff!!
eric villasenor
01:50 07 Nov 20
Great customer service starting from the front to the back staff! The back staff made me feel really comfortable and welcoming .Defiantly recommending!!
Diana Cortez
01:40 07 Nov 20
they are flexible with their scheduling, always super friendly and very good at their work! 10/10 recommend.
Jeannette Chavez
23:41 06 Nov 20
I like the place it's clean and the staff are friendly. 🎉👍
MARIA DE LOURDES PRADO
20:08 06 Nov 20
Me gusto los servicios
Kimberly Windsor Allen
20:00 06 Nov 20
The stuff are friendly, knowledgeable, and helpful. The office is clean and covid19 protected. All stuff wears a masks and keep up the the CDC guidelines for covid19. I tell all my friends and family about them and how well they've been with my appointments.
Frank Perez
01:19 06 Nov 20
Im never there for a long time. Once I'm seated. I'm out very quickly. Love it!Doctors are professional and make me feel at ease.
Dora Garcia
00:44 06 Nov 20
Todo me estallendo muy bien. Todos son muy amables
Xenia Rodriguez
00:42 06 Nov 20
Great customer service and great dentist!
Lizz Bedolla
18:24 03 Nov 20
I was very pleased with the knowledge and attention I recieved. I got all my questions answered. Also, recieved good dental advice and a sample of what toothpaste I should be using. They showed me a very affordable waterpik to floss faster and better. I will be bringing my son here as I felt that everyone here is very professional.edit:Just recieved my gift card for referring AWESOME!It's been 3 years of coming here & they are still great!
Miss Maricela
22:57 02 Nov 20
Friendly Dr. Dardashti ! & staff as well!
Ignacio Marquez
17:37 15 Oct 20
Friendly staff and amazing work.
Sidney Medrano
21:53 06 Oct 20
Always great service professional dentist and staff caring and helpful to your need and explanation of process to helping improve your experience and safety with covid vary clean and disinfect
Secret Service
21:34 29 Sep 20
Great dentist
Judith Ortiz
22:21 10 Aug 20
This place is awesome, Elisa and the entire staff are great. The dentist is super awesome I felt almost no pain, they made me feel so relaxed I almost fell asleep. I totally recommend them. 😄 Oh and I would still give them the same review gift card or not.
Denise Proefrock
16:50 07 Aug 20
This Office Is Great ! The Staff Is Professional and Friendly. The Doctor Is Totally The Best At His Job He Makes You Feel At Ease. I'm Glad I Found This Dentist.
Alejandro Arteaga
18:27 23 Jun 20
New patient and very great experience
Juan Anthony Baltazar
22:35 26 May 20
im normally scared of the dentist but when i came here they made me fill comfortable and were very helpful and nice. makes me less scared now.
Frank Alvarado
19:08 28 Feb 20
Great dentist they are fast here your in and out pretty quick employee's are great
Tyler Kuske814
23:20 26 Feb 20
Great time with my dentist...with Janae and eliza
Sylvia Dickerson
19:44 17 Feb 20
The best team of dental professionals i have ever been to. I have a hard time before but never again as long as ihave these gentle folks at Channel islands Dentistry. Thank you all so much
joe mo
00:22 15 Feb 20
The staff is very friendly! Eliza was awesome when she attended me , it's a very friendly environment.
Aracely Cruz
22:38 14 Feb 20
Came to the dentist today staff was very friendly and so was the DR. Will definitely be coming here again for any future visits. Elisa was very friendly and made me feel welcomed .
Stephanie Peraza
19:27 14 Feb 20
Great dentist Elisa and all other doctors are great
Elisa Ramirez
18:32 13 Feb 20
Love it! Friendly and very responsible and caring. Eliza and janea have been great with me.
Tinkly Winkly
01:01 12 Feb 20
Friendly atmosphere.
Warit Kritalukkul
00:26 12 Feb 20
Excellent service and follow up. Very pleased with my visit. Doctor Johnson was very prompted and quickly diagnosed my symptoms. Great place! I highly recommend it.
itzel Montano
19:44 11 Feb 20
Ronald Kilbert (Ron-Loc)
22:06 06 Feb 20
Good service and great timing.
Roberto Gomez
17:55 22 Jan 20
Great service
Michael Neel
03:48 21 Jan 20
I'm glad that I went here. The personnel all were very helpful and made sure that I was well taken care of and made sure I understood what was needed.
×
Lee más reseñas