ANTIBIOTIC 
Heart disease is a major health problem today and the leading cause of death in the world, both for men and women. Either due to the stress caused by dental treatments or the use of anesthetics or other vasoconstrictor drugs, the cardiac patient is considered a risk patient. For this reason, it is important to recognize them before starting dental treatments to avoid complications.
WHAT IS ANTIBIOTIC PROPHYLAXIS?
During dental procedures and even during daily routines such as tooth brushing, bacteria in the mouth can enter the bloodstream (bacteremia). In most people, the immune system destroys this bacteria and prevents it from causing any harm. However, in some patients, there is a risk that the bacteria may travel through the bloodstream and cause an infection in other parts of the body.
Antibiotic prophylaxis is a preventive measure administered to  patients susceptible to infection,  thus avoiding possible complications, either due to the characteristics of the intervention or the general condition of the patient.
Of note,  oral treatments, such as dental extractions or salivary gland biopsies, always carry a risk of infection in certain patients.
PATIENTS REQUIRING ANTIBIOTIC PROPHYLAXIS
Antibiotic prophylaxis is recommended for a small number of patients who have specific heart conditions and thus are at an increased risk of developing infective endocarditis, an infection that affects the inner layer of the heart muscle. The American Heart Association suggests that antibiotic prophylaxis be considered for the following patients:
Patients with a prosthetic heart valve
Patients with a previous history of endocarditis
Patients with congenital heart disease
Heart transplant recipients with vascular heart disease
As mentioned, antibiotic prophylaxis isn't right for everyone, and like any medication, antibiotics should only be used when the potential benefits outweigh the risks.
WHAT DENTAL TREATMENTS REQUIRE ANTIBIOTIC PROPHYLAXIS?
According to the new antibiotic prophylaxis recommendations given by the American Heart Association and the American Dental Association, many dental procedures require antibiotic prophylaxis including teeth cleaning and extractions. In general, it is mandatory for all dental procedures involving gum tissue surgery or other types of incisions in the oral tissue. The following require prevention:
Extraction and oral surgery.
Periodontal procedures. Surgical, scaling and smoothing, periodontal maintenance, probing, subgingival irrigation.
Root canal treatment and periapical surgery.
Placement of dental implants.
Intraligamentous application of local anesthetics or in infected sites.
Dental or implant prophylaxis in which bleeding is arbitrated.
Perforation of the mucosa.
Various periodontal diseases such as gingivitis and periodontitis are sources of bacteremia. Excellent oral hygiene and the maintenance of good oral health are of utmost importance to reduce the possibility of bacterial circulation in the blood of at-risk patients.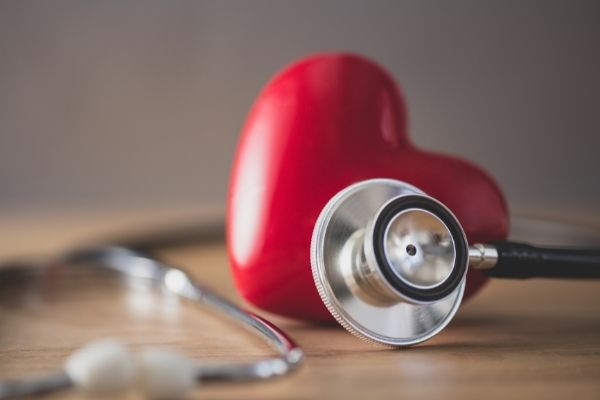 ANTIBIOTICS USED FOR ANTIBIOTIC PROPHYLAXIS
The journal Open Forum Infectious Diseases reports that amoxicillin is the most frequently prescribed drug for antibiotic prophylaxis. Alternatively, ampicillin, cefazolin, or clindamycin may also be prescribed.The dose will depend on the patient's age and weight. Oral antibiotics should be taken one hour before the dental procedure. They can also be taken a few hours later in case they were   not taken before going to the office. It is best to follow the instructions of the dental surgeon and go to the appointment with the proper preparation.
CONTACT US
If you have any questions about this topic or any other, please feel free to contact or visit us at Channel Island Family Dental. As well as on our Facebook page. At Channel Island Family Dental, we are always attentive to your needs to make a timely diagnosis. In addition, our dentists in Oxnard, Santa Paula, Newbury Park  Ventura, and  Port Hueneme will guide you to the best treatment to give you back your best smile.